On 14th December, I woke up early in the morning to prepare for our picnic at Sentosa to celebrate Hubby's 22nd which is on the 15th!
Guess what I prepared,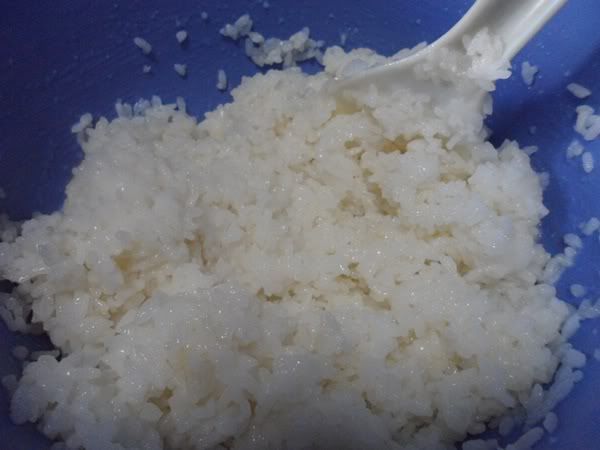 Sushi rice for sushi! My first time making sushi leh!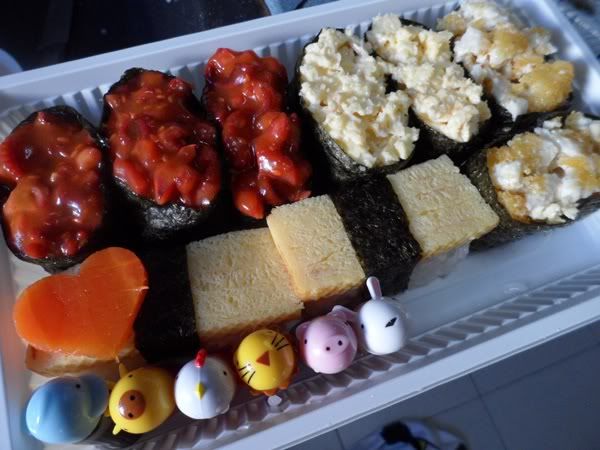 Very pretty and presentable for first timer hor! Hehehehe.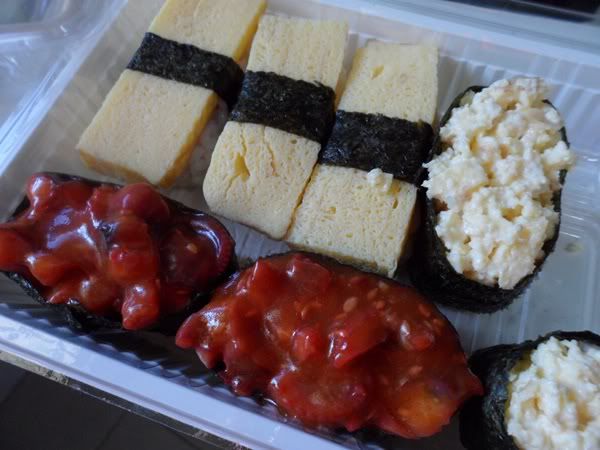 Clovine's got her share too! :)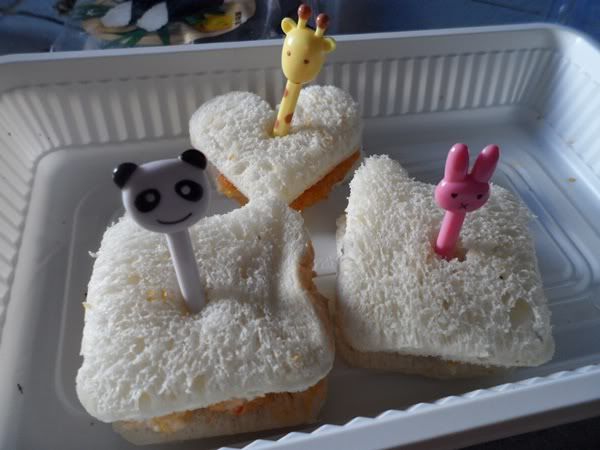 Cutie sandwiches :)
Egg mayo! <3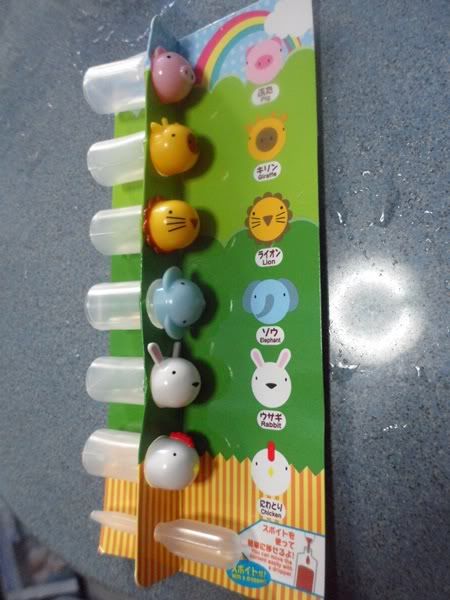 Cute tubes for storing sauces from daiso!
Cute toothpicks from daiso too!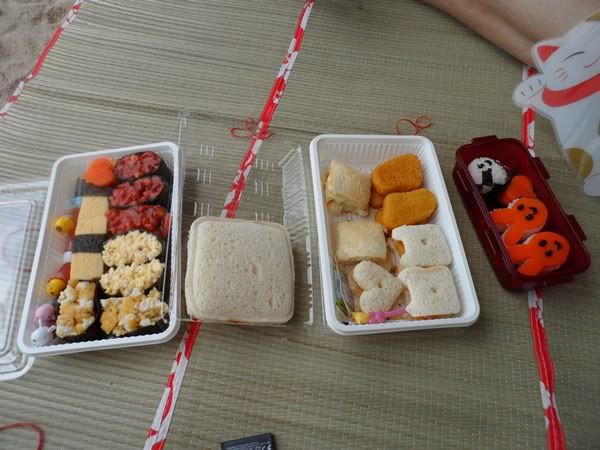 Happy papa and sweetie Clovine! Aww look at her face!!!!
Clovine the bunny loves carrots!
Little monster bites every little thing that she's holding. Headache lor.
First step on the sand! Was a little afraid of it and the sea water.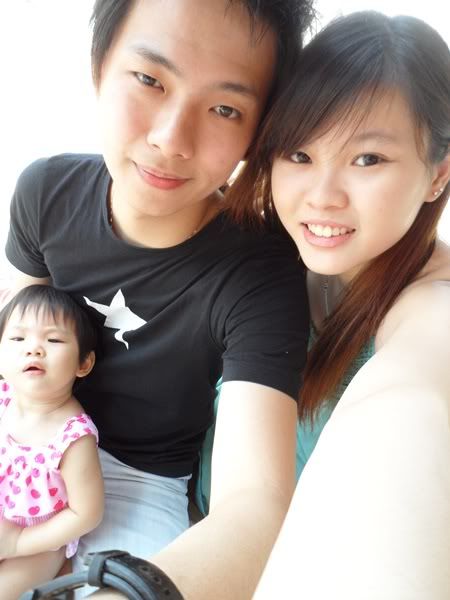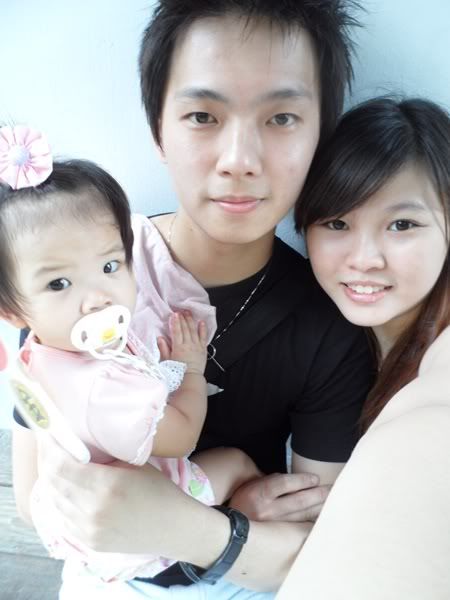 Next stop, the Underwater World & Dolphin Lagoon!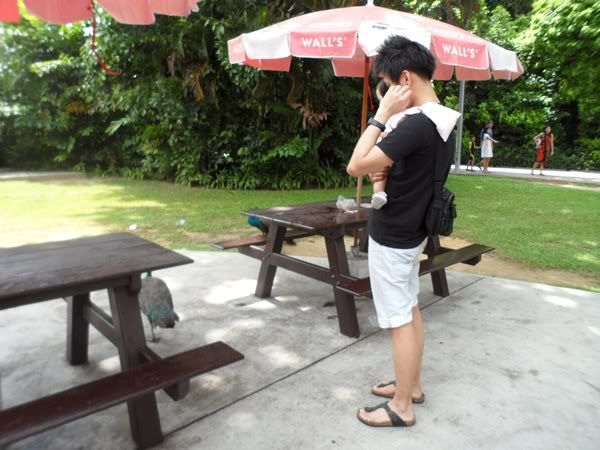 Admiring at the no beautiful tails peacock. Where are all the male ones?!
Straight to dolphin lagoon which is inside the underwater world for dolphin show! Was damn suaku lah been ages since I went so I didn't know it was inside.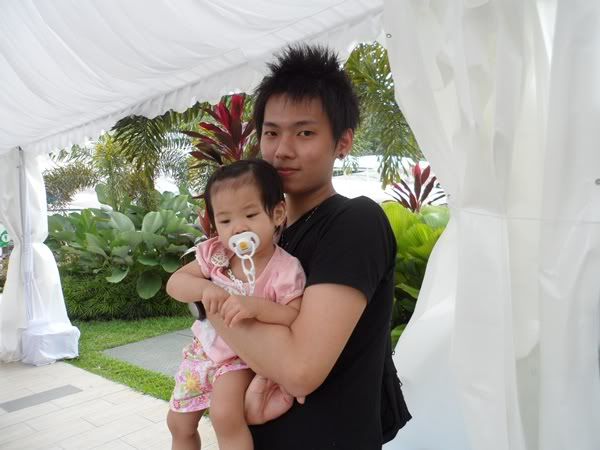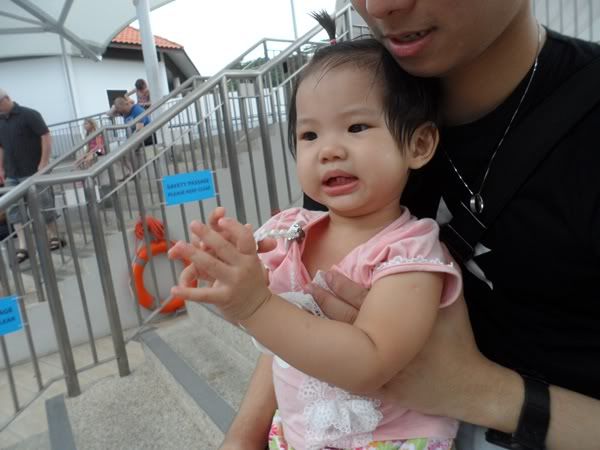 Clapping along with the music!
See the fake pink dolphin jump! actually they were not really pink, just looks like grey then the skin drop off become pink. Lol. But theres actually real pink dolphins in the world but i forgotten which part. Maybe they should import those over? Hahaha.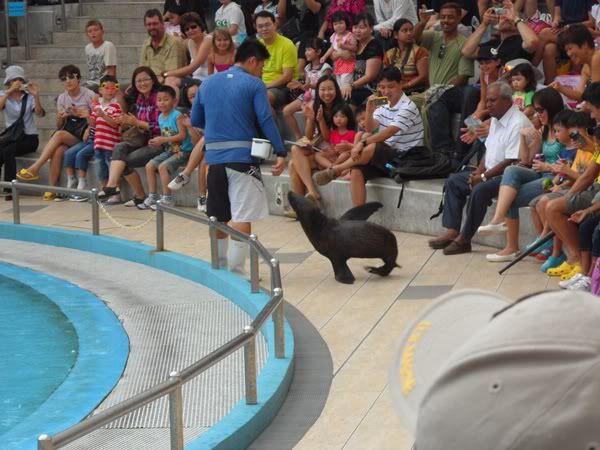 Sealion! I prefer those white fur ones! Super cute lor!
Spot the big shark?
Big crab! Wah would be so yums if we use it to cook chili crab! Gosh.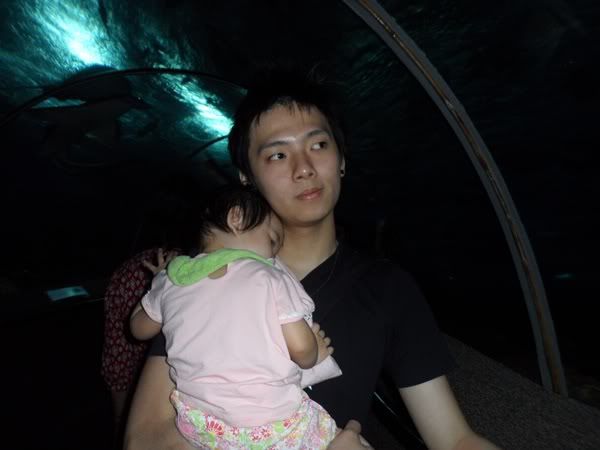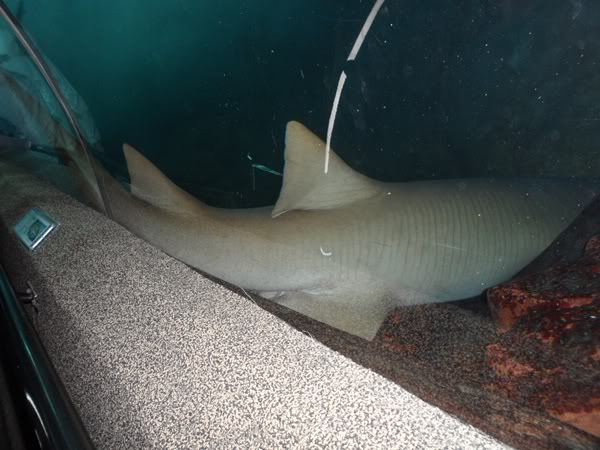 This shark is damn huge!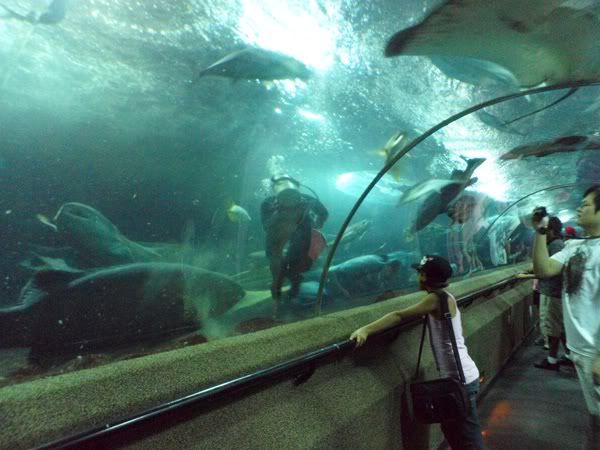 Okay I confess I feel super insecure inside this tunnel. Always imagine if the glass break it would be so damn scary with those hugeass fishes! OMG.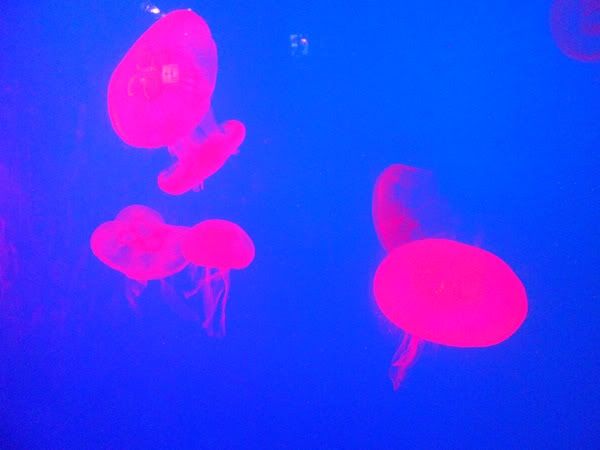 Pretty pink jellyfishes!
Okay then I surprised hubby with a handmade card with a reservation booking at,
.
.
.
Resorts world Sentosa, Festive hotel!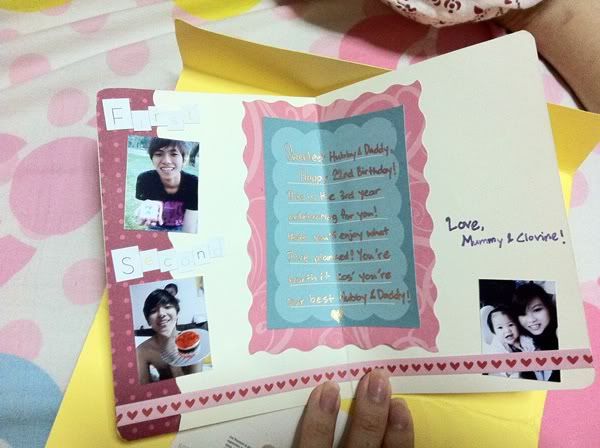 So of course Hubby was surprised but I feel he knew sth was going on leh. Tsk.
Okay lah whatever so we jumped on the tram back to the beach carpark and off to RWS!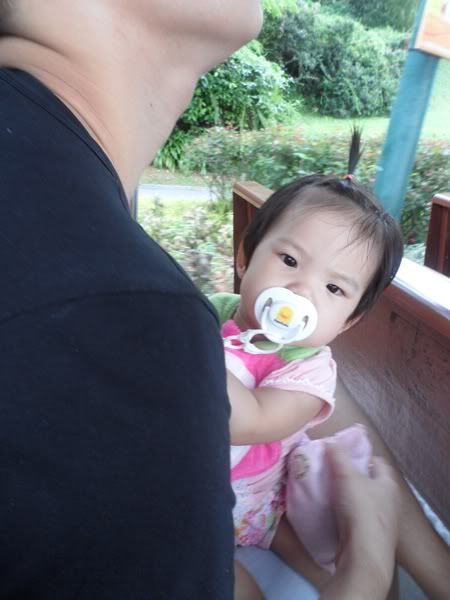 The room. Okay lah not really that wow. But the bed was comfy!
Shower.
Ooops dk why so many white spots captured! Ppl say it might be some spirits captured actually.
HAHAHA but who knows maybe there are spirits? :/
Clovine getting comfy on the bed immediately. See her position kick leg somemore!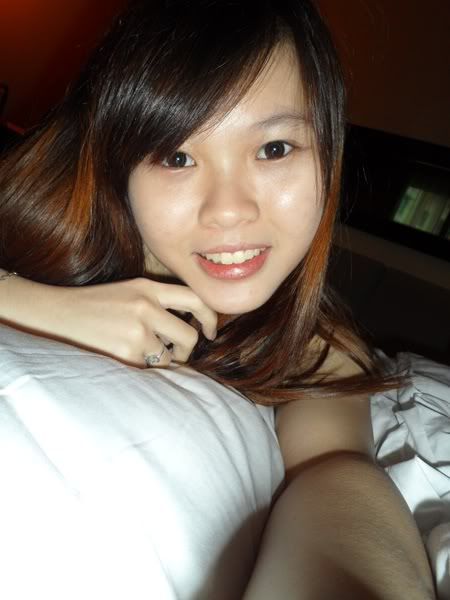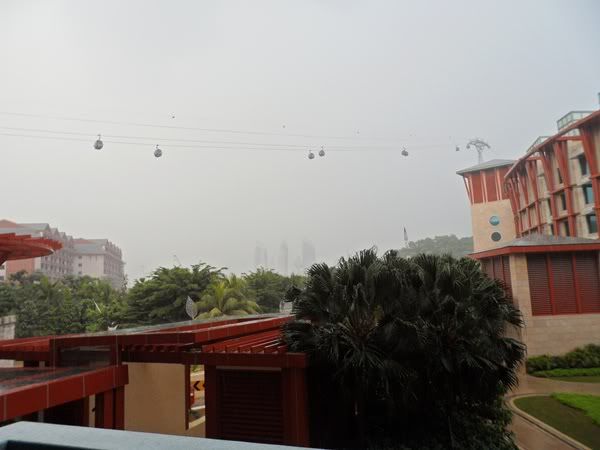 The view from our room. Which errr only 2nd storey. Zzzzz.
Told you she was enjoying the bed. Hahaha.
Yay unglam face again! So cute lah. Like every post sure got her unglam picture. LOL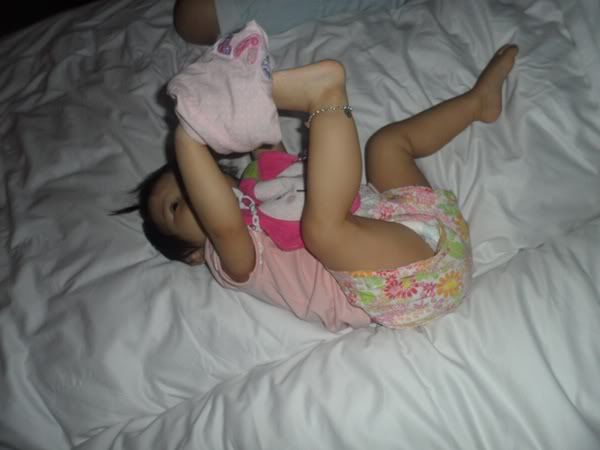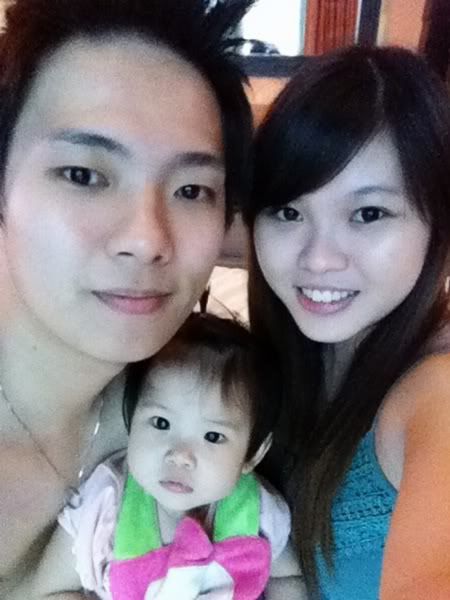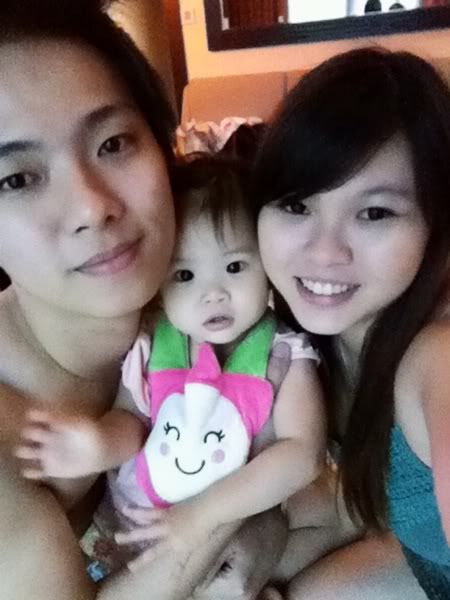 After resting in the room for a period of time, we head over to Vivo for dinner at Kim Gary Restuarant! My treat!
Finaly we could eat in peace cos Clovine was napping in her stroller! Hehehe. Seldom got peace while having meals de ok?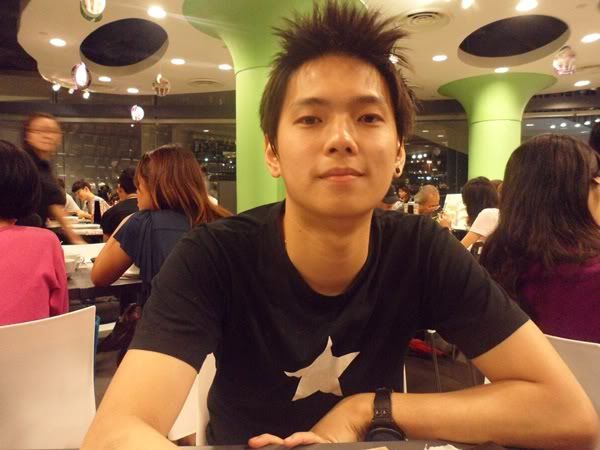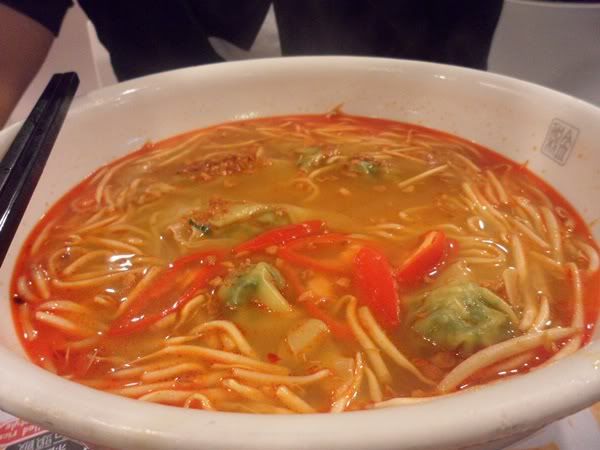 Hubby's. Super yummy de leh!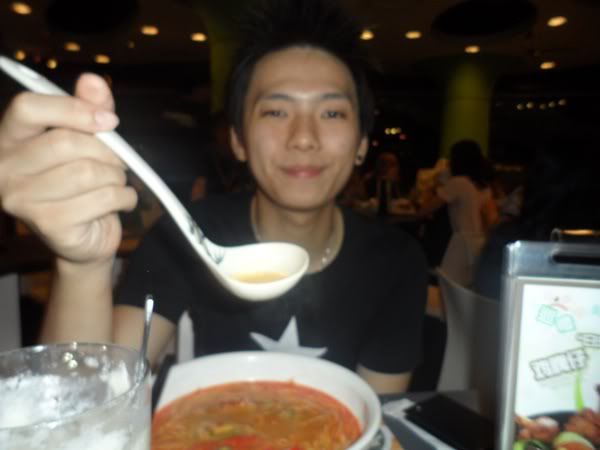 HAHAHAHA! Dk is unglam or what? LOLLOL!
The toast should be a little softer.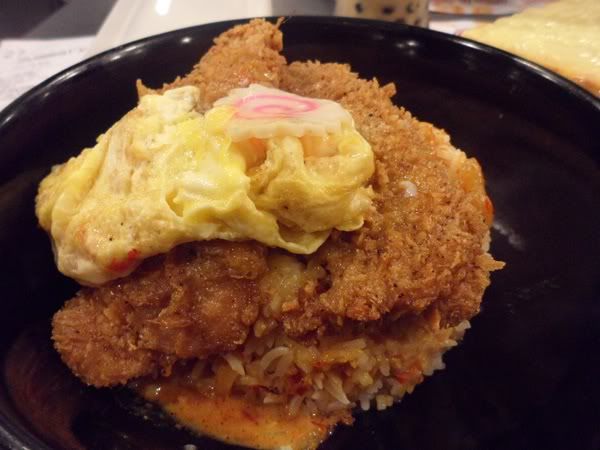 Mine!
HAHAHA like so zibi!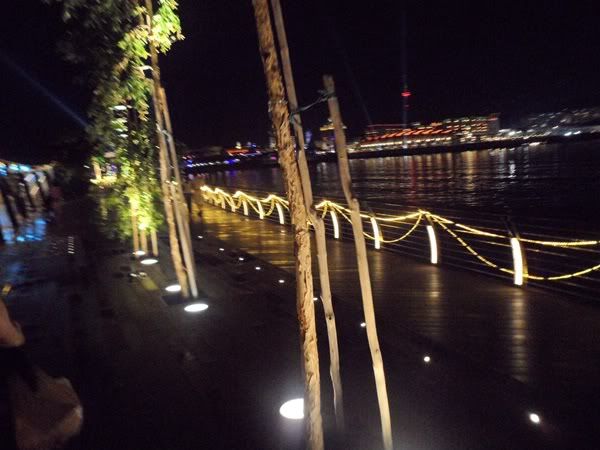 Walked back to rws by the new bridge place! Pretty at night, hell in the noon!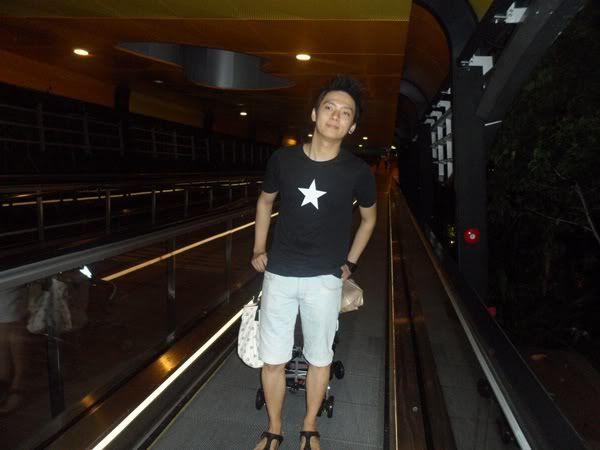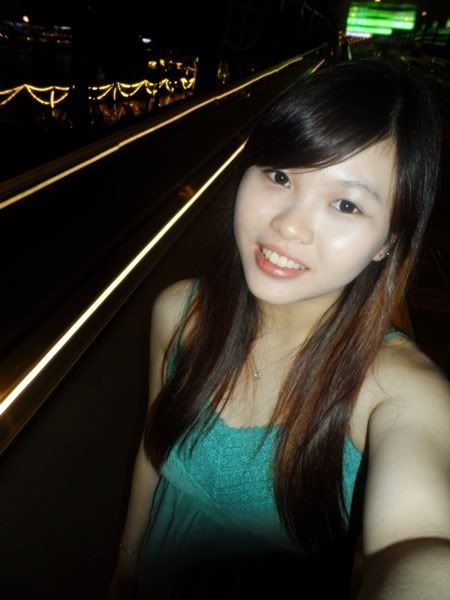 Then we went to the see the crane dance...
How sweeeeeeeetttt! Love this to the bits! Like so fatherly love! Awwww :')
Waiting for it to start.
Ahhhhhhhhh! Monster Clovine!
Ok started. Its actually two robotic cranes dancing with super loud music!
Left before the show even finish. One word to describe the show, disturbing. Plus the super loud sound effects, can die.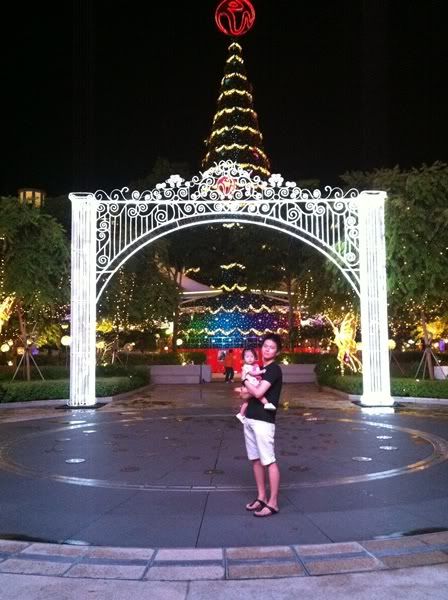 Then at 12am, I surprised hubby with this mini cake which i secretly bought earlier on. Hehe pardon his eyes cos I actually woke him up from his sleep. HAHAHA.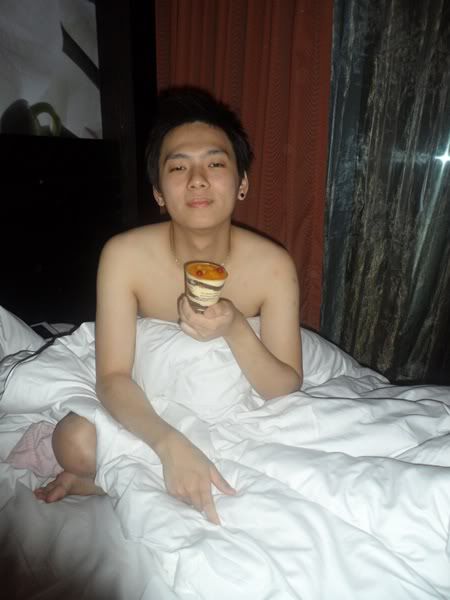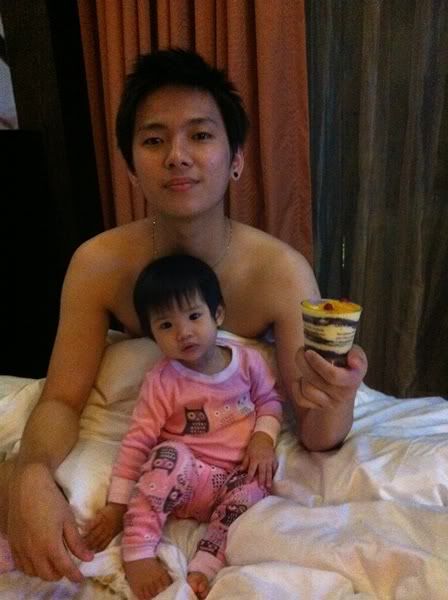 Oh and if you're wondering why theres no candle, all thanks to super smart me. Take candle without even bringing lighter. HAHAHAHA.
"Good morning! See my blur blur face."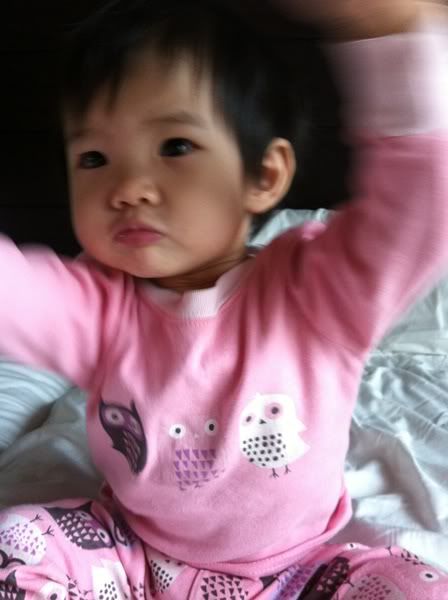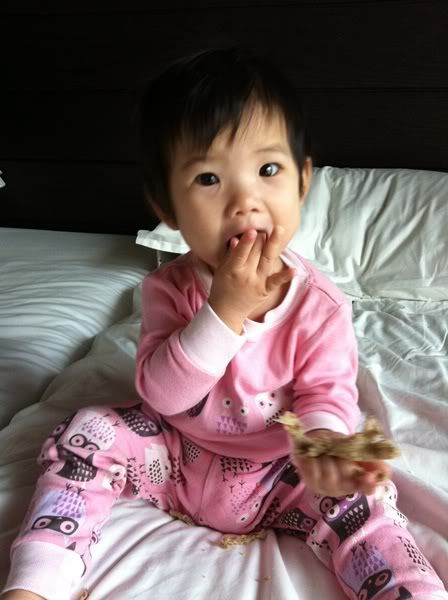 "Look I'm having breakfast on bed just like a princess! Are you jealous?" :)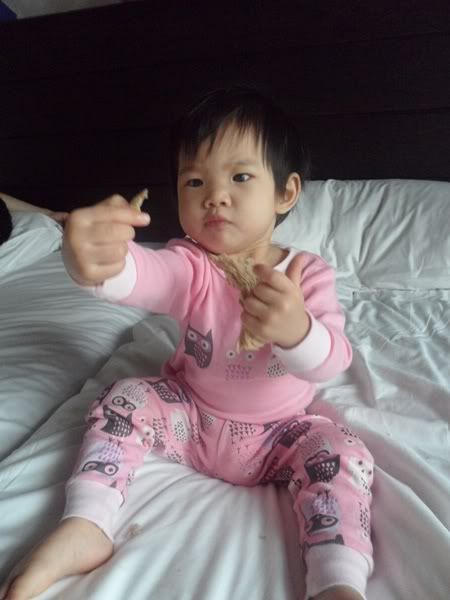 Look far, look near. Hmmm.
Then we bought Clovine for a swim!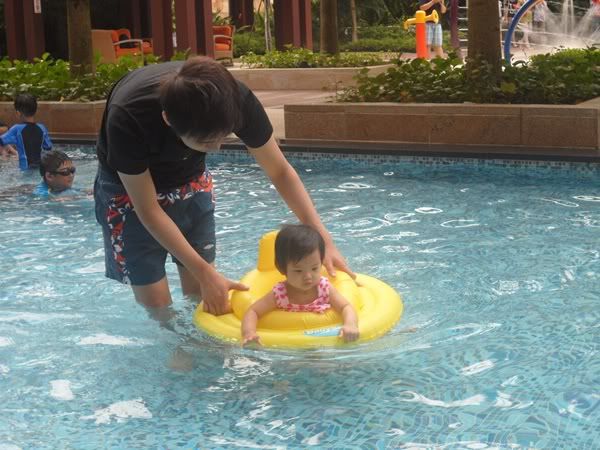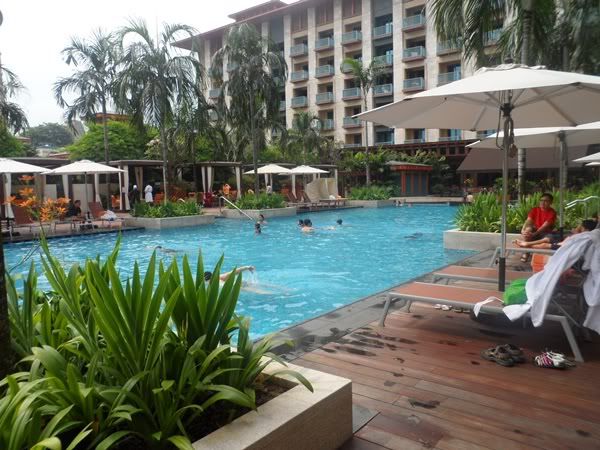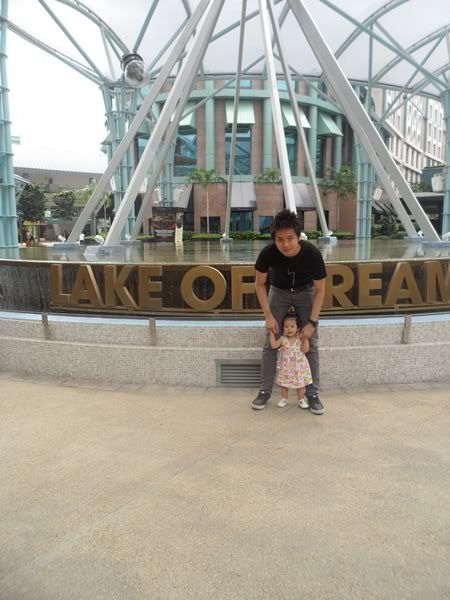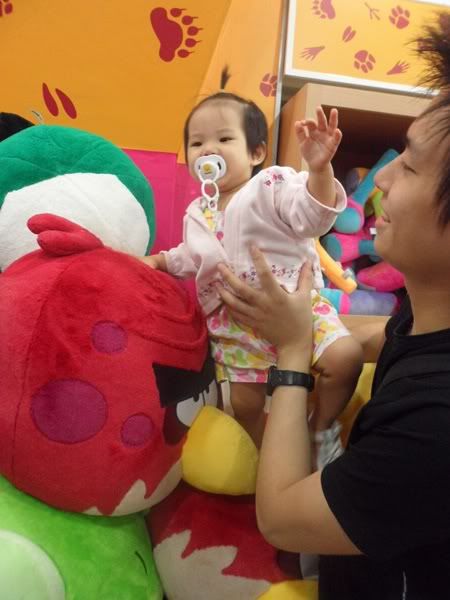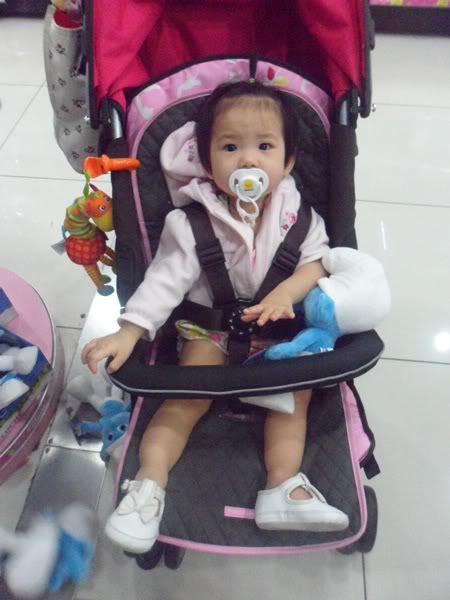 This is how happy Clovine looks like when she sees food. No wonder she's called picnic girl by my lovely mummies. HAHAHA!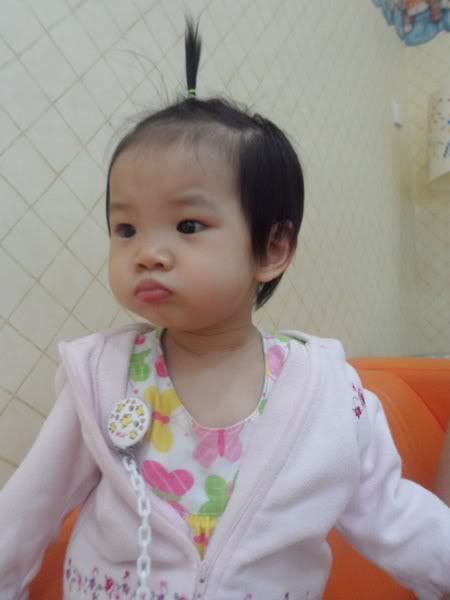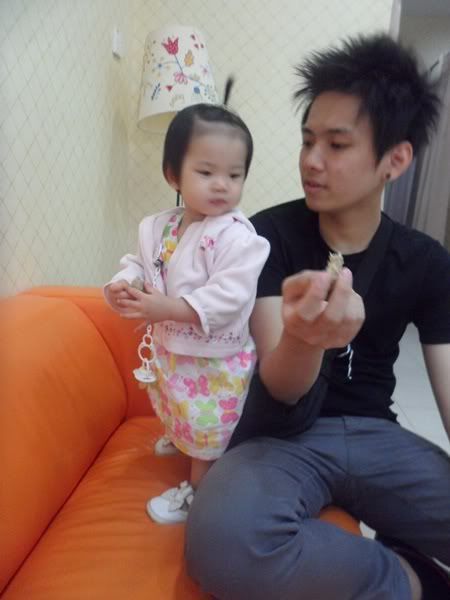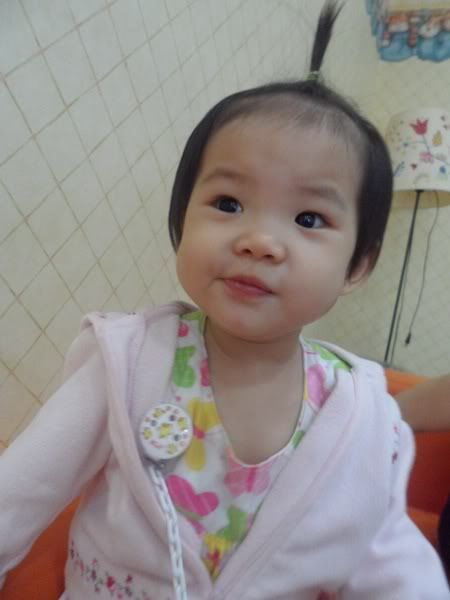 Naughty face -.-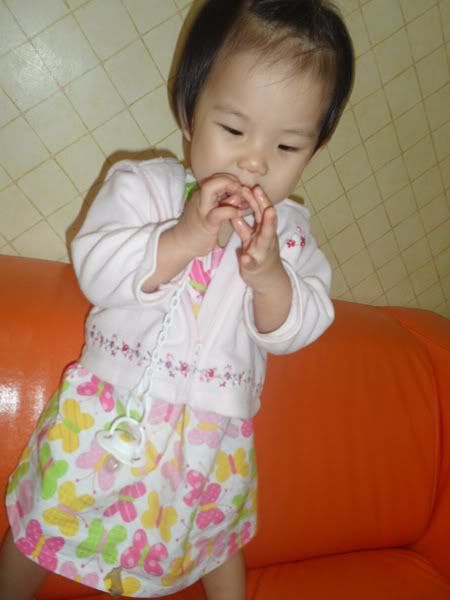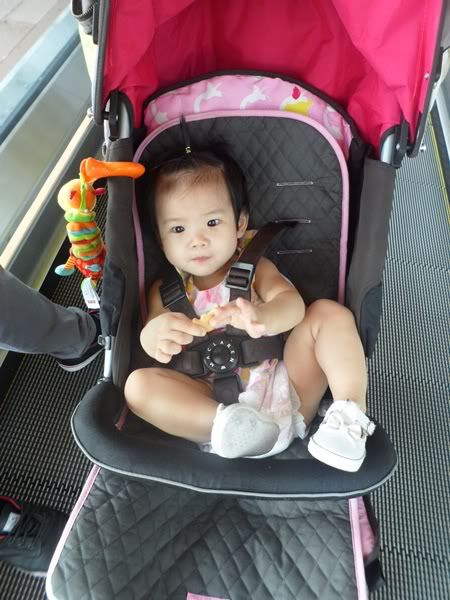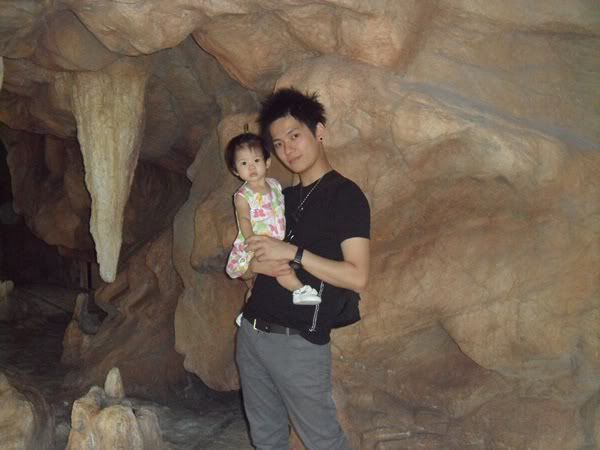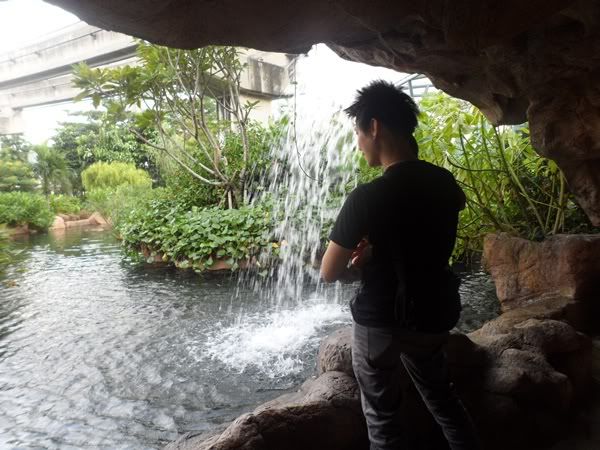 Met my parents & my aunt at Zhou's kitchen, Square 2 for dinner!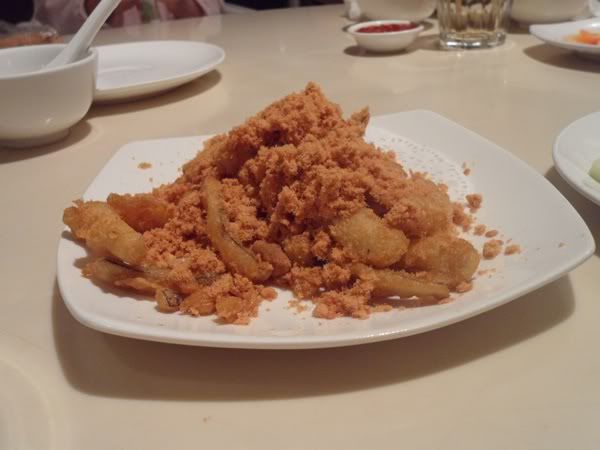 Peking duck! MY favourite! I Love to eat skins! Except for fish skin ;/
Back home for Cake cutting with proper lighted candles. Heh heh.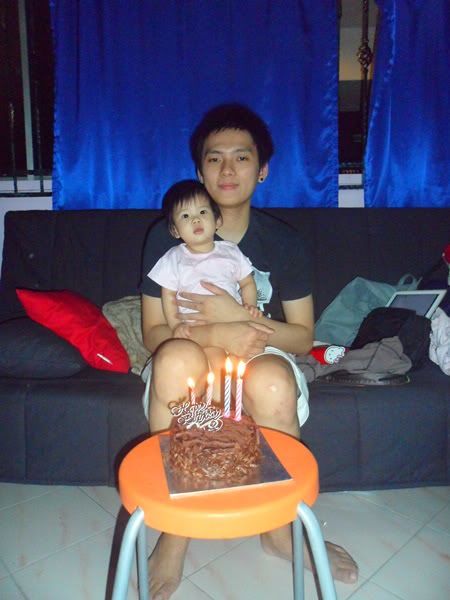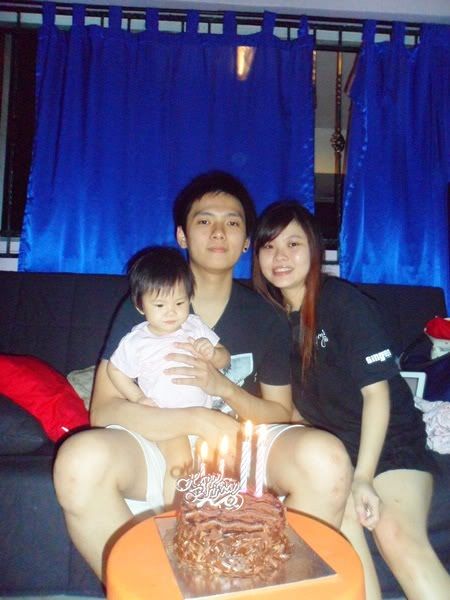 Okay I look damn shag all thanks to my eye infection AGAIN! Suay till cnt. Kena bak chiam on Hubby's birthday which caused me to tear whole day and can't wear lenses T_T
Hubby with his birthday present from me! Which I gave him days before his birthday!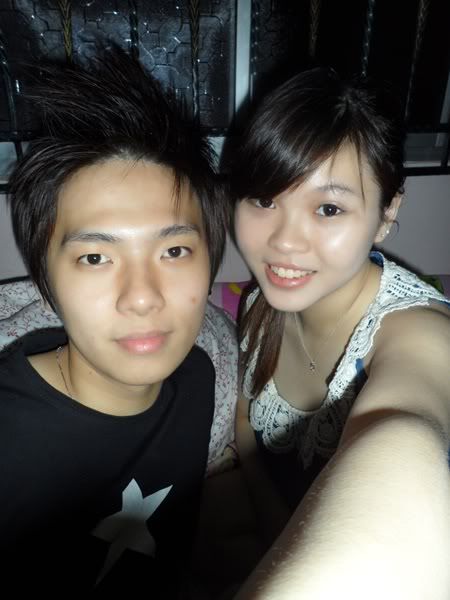 My dearest Hubby love, hope you enjoyed the birthday I planned for you!
Hehehe Loveyou! :*
Finally done with my post! HAI why my post all so long one! Stress leh update one post!
Zzz -.-"