Few weeks ago, Hubby decided to meet his childhood friends, Raymond & Simon, after work.
Went to Taste of thailand @ yishun industrial park for dinner! Their food is my all time favourite!!! Fried sotong, Honey chicken, fried thai fish & their mayonaise! Must have everytime we go!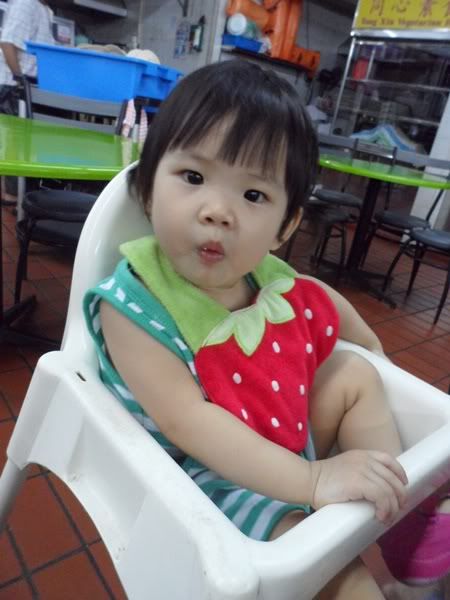 Waiting for the food to arrive impatiently.
"WHY IS IT NOT HERE YET?" =.="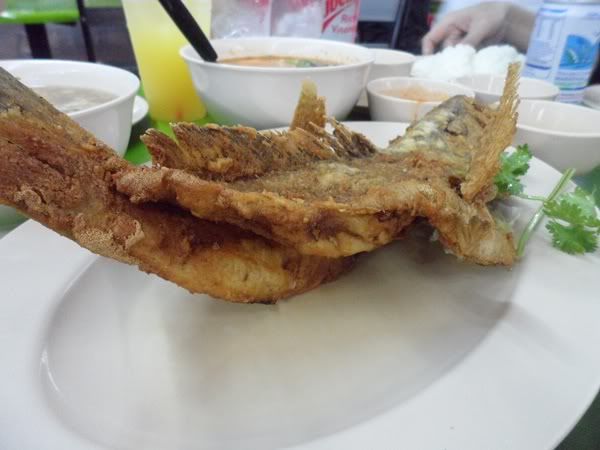 A picture of the thai fried fish! Only picture of the busy cos I was busy eating after taking this picture! Muahahaha. Not to forget the food is cheap too!
Then we headed to Marina barrage! Clovine's second trip there! First trip was when she was only two months! I guess the place wasnt that of a new place to her as when I was pregnant with her, Hubby & I would buy food and head to marina barrage sometimes with my girls too! Ahhhh miss those times :))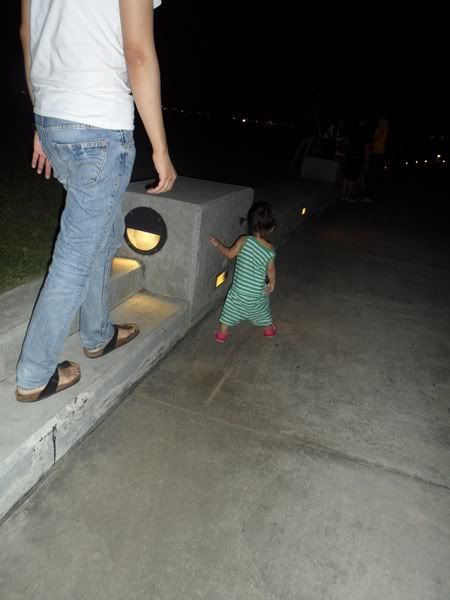 See Clovine is really brave! She's not afraid of the dark & ran around exploring! We had a hard time chasing after her! *Phew. Workout workout!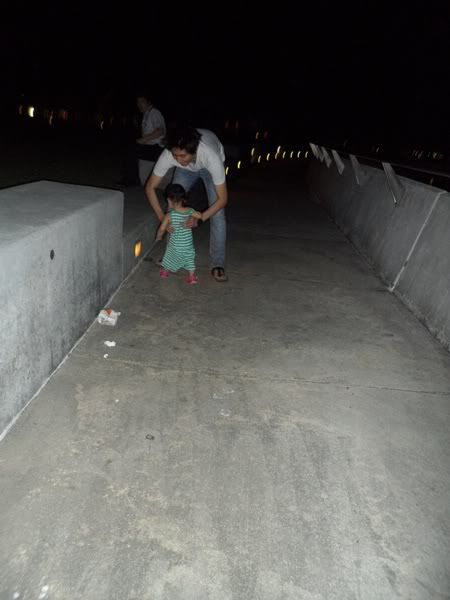 In her jumpsuit! A birthday gift received last year! Looks quite big on her still :/
Pointing at kites! It's amazing how she can still spot those kites in the sky when it is quite dark! Amazed!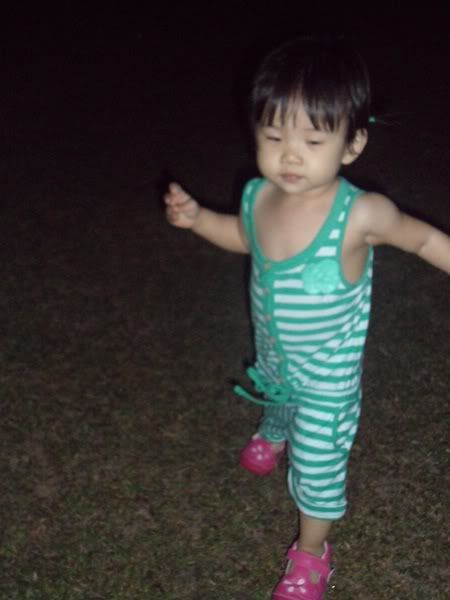 How can miss out a unglam photo of Clovine?! LOL
Doing some stretches?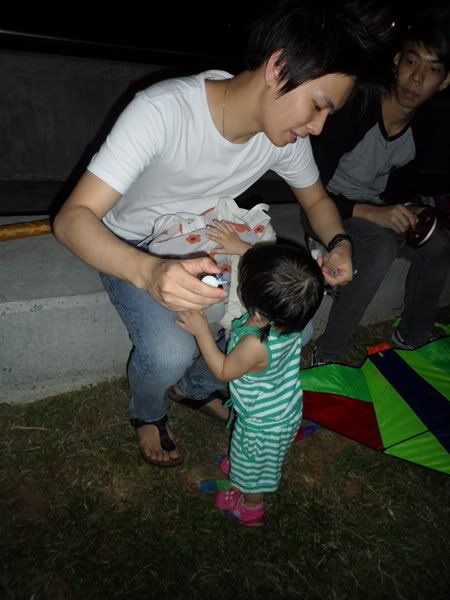 BusybodyClovine
Preparing for kite flying! How can you not fly kites at marina barrage?! Small little girl running around with curiousity!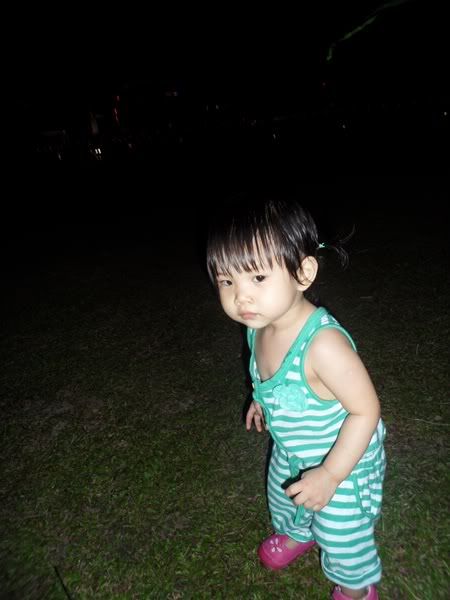 Her 101 expressions!
Look at her pointing at the kite! Amazed~~~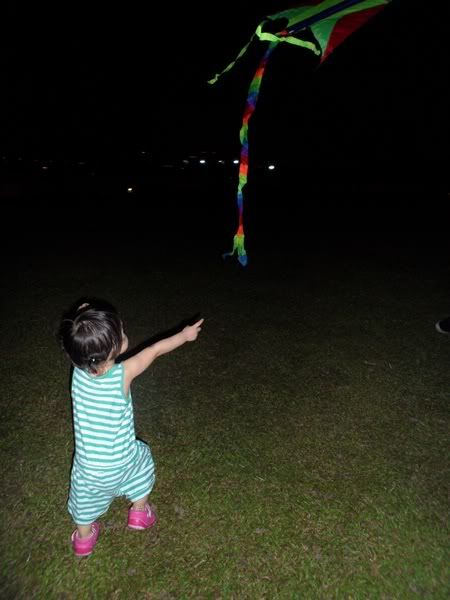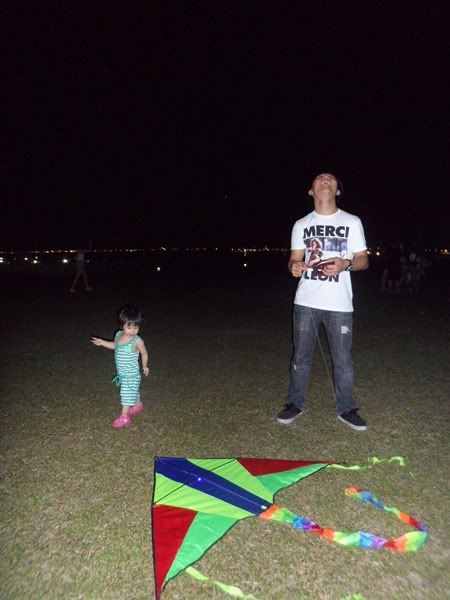 Lol this is so funny! Clovine posing and raymond looked like some monster! LOL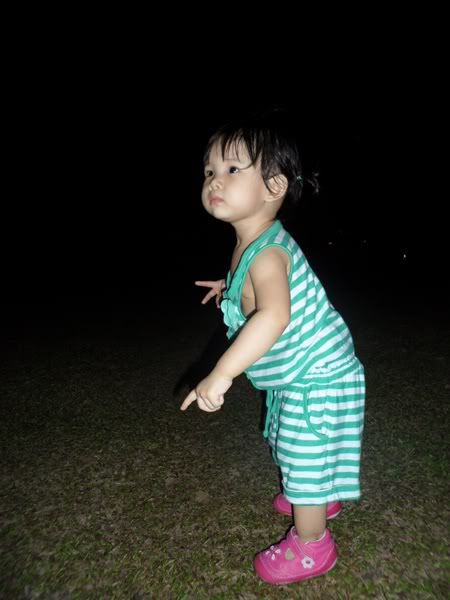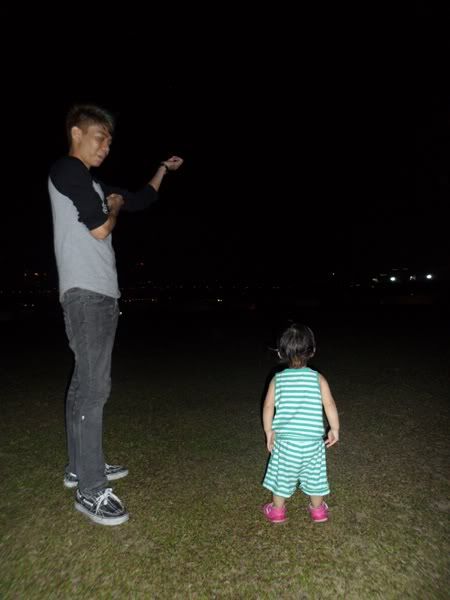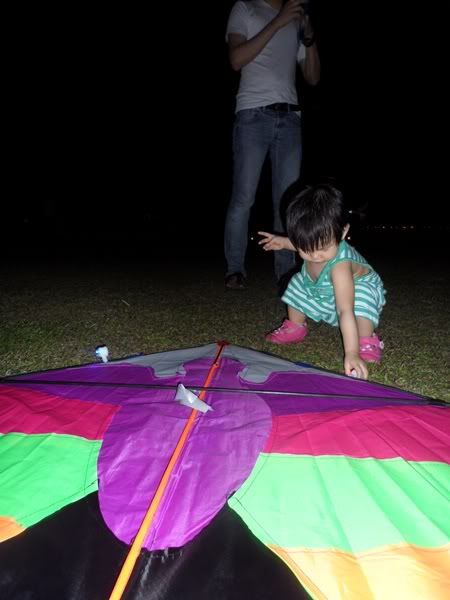 Itchy itchy hands!
"Really? Pictures again? Mummy when will get sick of taking pictures?!" HAHAHAHAHA!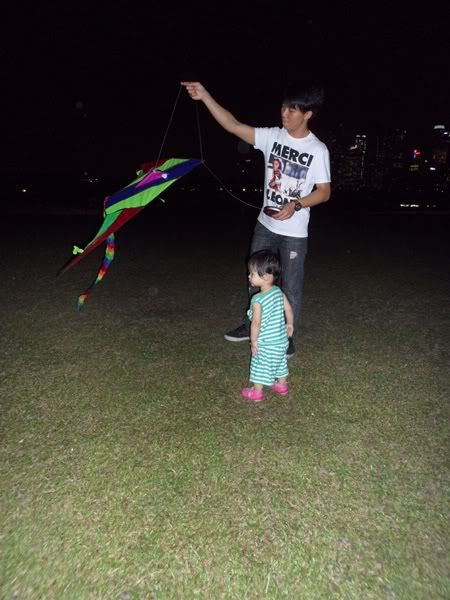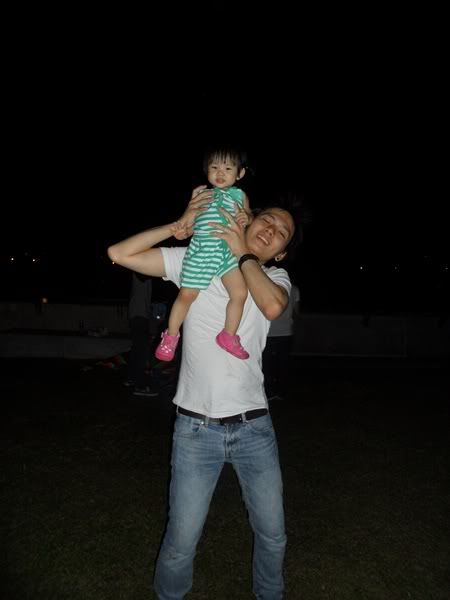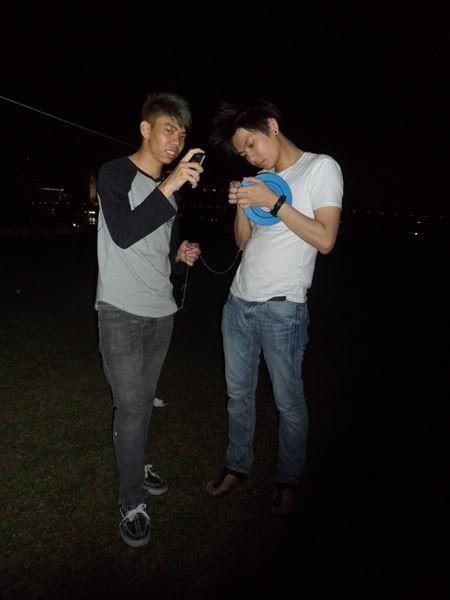 Concentrating!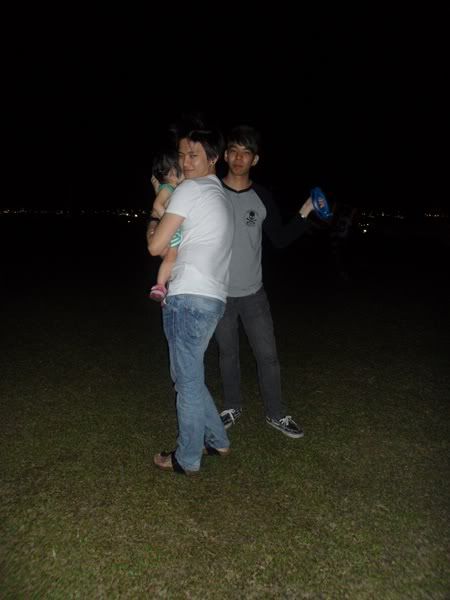 Look at my disgusting hubby!!!!! Ewwwwww~ Forevergay89.
Clovine's epic face with raymonds closing eyes. Lol.
Now its Clovine's turn to close her eyes. Heheheh.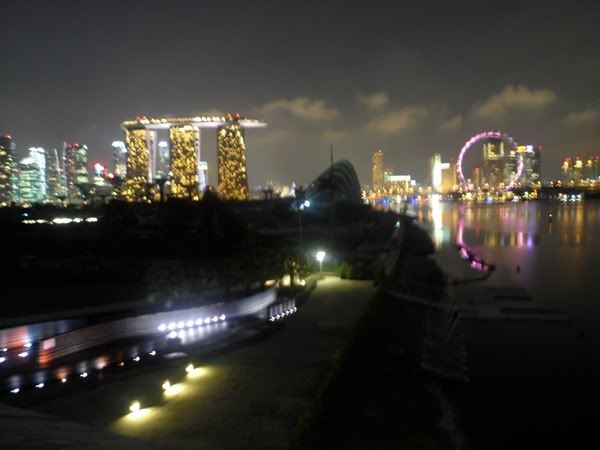 This is how the night setting looks like taken with my lousy samsung camera. I want a nikon 1!!!!!!!! Hubbbbbbbbyyyyyyyyyyyyyyyyyyyyyyyy!!!! :(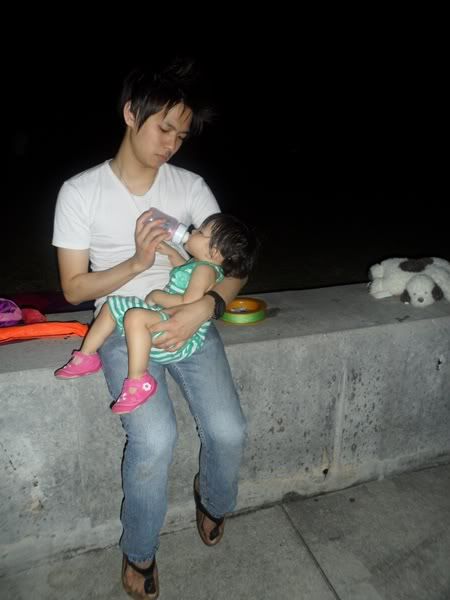 Hubby the milk daddy. If only he has breasts. LOLLOL!!!!
Look at hubby & simon using Clovine's toy dog as a roasted pig! Clovine was looking at it with a weird face. Hahaha.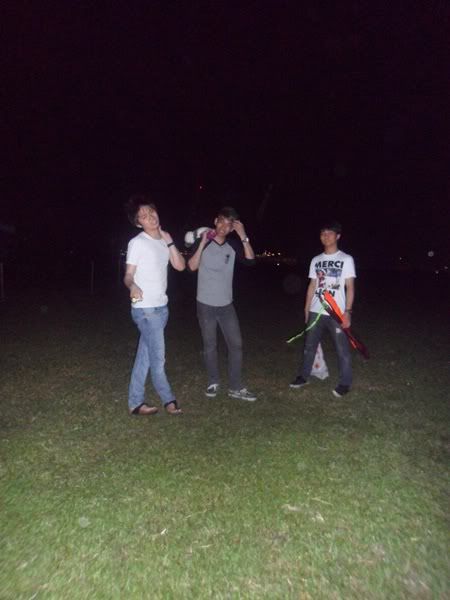 Need to force them to take a photo together one leh! ZZZZZ -.-
But my lousy samsung captured such a lousy photo! NIKON 1!!!!! When will you be mine?!?!
Anyway I had fun that day!!! Managed to keep the kite flying in the air for some time by myself for the first time! Hehehehe so fun so fun! Had a great workout chasing after Clovine on the grasspatch too! Can't wait to go kite flying again! ^^