The first family shoot was done on the same day when Clovine has her photoshoot. It was actually included in the package I bought :)
Why is it that I said it was the first? It was because I was a little unsatified with the family pictures so Sean, from studioplay, was kind enough to give me a reshoot just for the family part! So the second photoshoot was held on 22 February for about 30 mins and it was another photographer whom i think is more experienced in family shoots :)
Here are some of the pictures from the first photoshoot,

The formal ones.


1. Its too far away. Get what I mean? A little strange for family shoot.



2. I'm too short so nic should be sitting instead of standing.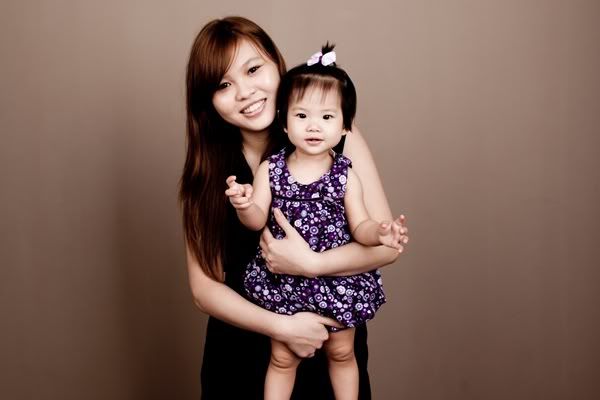 Okay the solo shoots with babygirl are acceptable.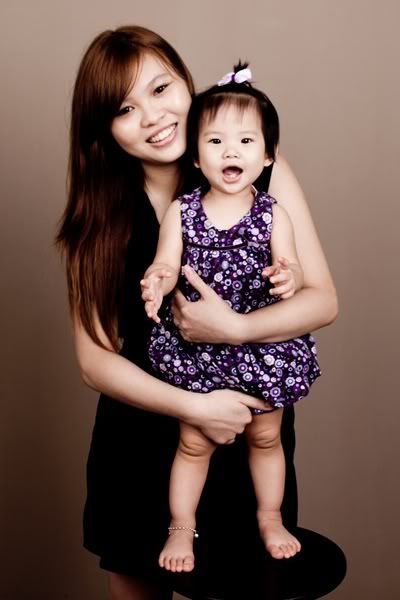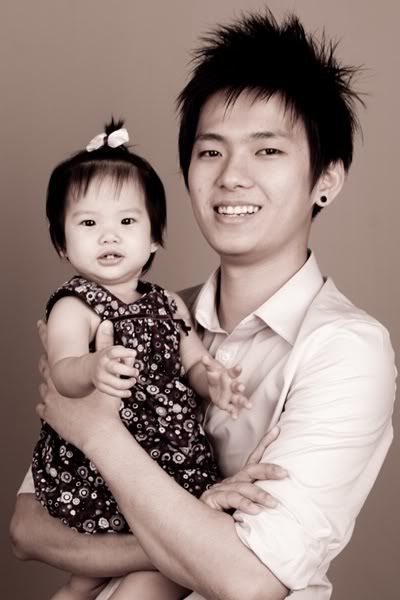 His famous fake smile has returned! *If you've seen my wedding photos you'll know. LOL
Even the wedding photographer told him ok enough you cnt make it alrdy just smile will do.
HAHAHAHAAH!



Cool cool daughter & daddy.


The casual shoot.
Wearing our customised family set from Tango Designs!
You can get the mummy & baby set here & choose many pretty & cute cloth designs at http://tango.com.sg/ ! :)
For this daddy shirt, it was actually a special request from me so they don't actually do it. Sorry ;/



1. My face was blocked and i wasn't informed until i received the pictures :(



2. The layout just looks weird right?! :(



Same thing solo shots were better then family ones :)



Our mummy and baby set! So cute right? Get yours from Tango designs now! Hehehe.



Urgh my leg scars. Think no cure for it alrdy! D;



Love this! :)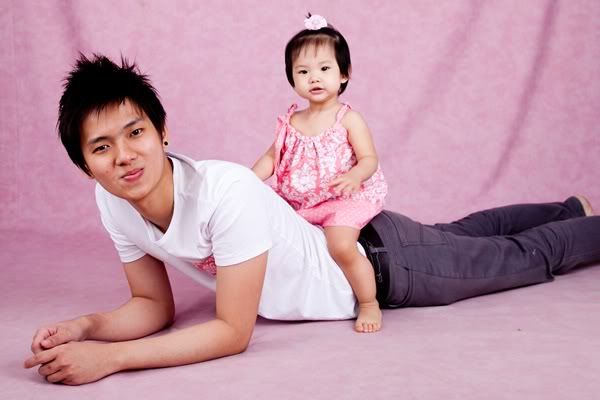 Clovine loves this position! She actually climbed onto hubby when she saw him lay down. LOL



Clovine's smirk face! HAHAHA
-


Now its the second photoshoot, the reshoot of the family ones :)



So much better right! Hehehe.
1. Love the yellow background! Tends to make our pink outfit stand out instead of the pink one.
2. We look more like a family now! It's more fun & happy looking!
3. Just love it, love it and still loving it! :D



Clovine:"Ahhhhh help me! They're crushing me!"



I LOVE THIS ALOT! Hehehe!



Love this too!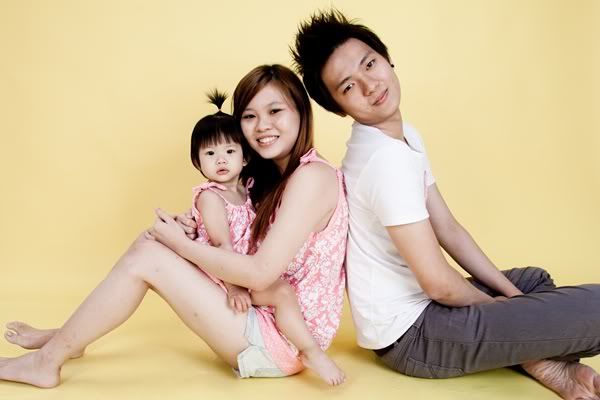 The poses in the reshoot are so much better right? Hehehe. Btw its a different photographer from our first shoot. I forgotten the name actually.




Formal ones.


The formal ones look so much fresher & not as dull as the first shoot :)



Clovine's smile is so sweet!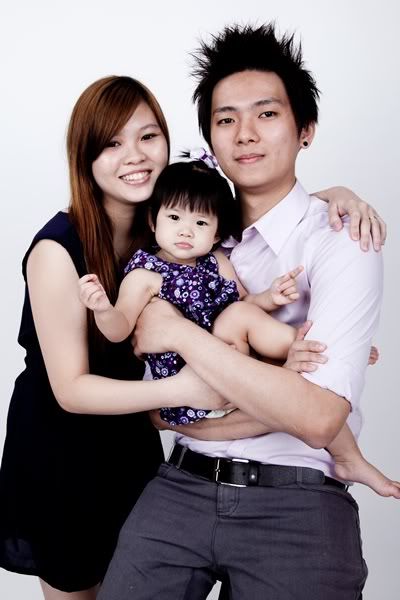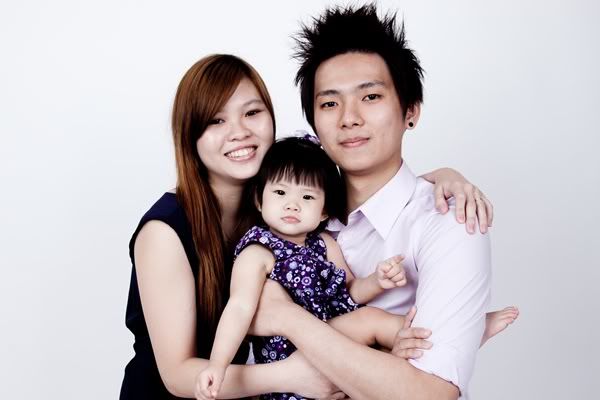 Clovine's hair was so much nicer and longer in this shoot.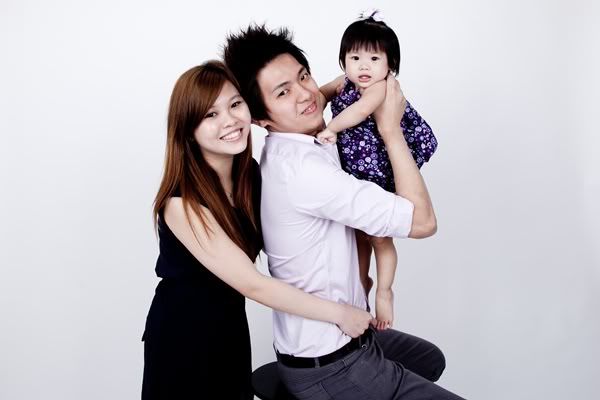 Oh did you notice I look so much slimmer in this shoot? Lol all thanks to stomach flu during cny. HAHAHA yay!



I feel this picture is so hilarious! If you notice hubby's face and Clovine's face, slowly you'll realise hubby is actually struggling with the crying Clovine! LOLLOL
This is what I call candid? HAHAHA
EPIC!
-
So yah thats all! Really wanna say a big thank you to Studioplay, firstly for capturing such great memories for us & for giving us a reshoot for the family ones!
Their service is superb!
So what are you waiting for? Visit them & make an appointment for your Little one now!
http://studioplay.com.sg/